6Feb'21
T.J. was a third grader in my class at Rift Valley Academy in Kijabe, Kenya. He lived with his family on RVA's lower campus. Both of his parents are veterinarians, but they weren't in Kenya as vets, at least not when I got to know them in 2016. They worked down in the Rift Valley, about a thirty minute drive, in a town called Maai Mahiu.
Maai Mahiu is a truck-stop town located on the Trans-African highway that spans from Lagos, Nigeria, in West Africa to Mombasa, Kenya, in East Africa. The semi-arid region around Maai Mahiu has no major sustainable industry, with a majority of local commerce carried out through small roadside businesses that cater to long-haul truckers and other drivers passing on the highway. Prostitution, drugs, cheap alcohol, pornography, and inexpensive lodging make Maai Mahiu a popular overnight stop for weary truckers. Poverty is stifling, and malnutrition is common for local people, especially since a lack of consistent rain prevents optimal crop yields in the area. The transient male population, AIDS and other diseases, and family violence leave children homeless, hungry, and orphans.
That's where Naomi's Village comes into the story, and where TJ's parents worked. Naomi's Village is a fully registered children's home providing complete care for total orphans, located near Maai Mahiu. Founded in 2011, they have since rescued over 90 children, including abandoned babies and those left parentless by terrorist attacks, AIDS, disasters, and domestic violence. The plans they have for these children and their futures are part of a remarkable undertaking, a call of God, to one day see the comforting of a vast wound on the heart of African humanity. They provide these children with education, having started both a preschool and Cornerstone Preparatory Academy, proper nutrition, healthcare and spiritual care.
TJ's mom, Anji, worked as the Child Sponsorship Coordinator, seeking sponsors to help these vulnerable children. His dad, Steve, was the Director of Cornerstone's Community Development Program--improving the lives of the parents of the community children who attended Cornerstone Academy by teaching them business and farming skills.
All of that was partially made possible because TJ and his siblings were in classes at, and part of the community of, Rift Valley Academy while his parents were working. TJ was in my class because, as a prayer supporter for another missionary family working at RVA, I had read their newsletter telling of an urgent need for a temporary third grade teacher for one term, and answered that need. I was able to meet that need because others provided monetary and prayer support for us and allowed us to go to Kenya.
14Jan'21
So the censorship has extened to Amazon and their servers where they have shut down parler.com. gab.com meets similar needs to Parler but since they host their sites on their own servers they are outside of the reach of Amazon or similar cloud services to just cut them off. Though they have had some slow responses, Gab has been adding to their server farm to address the demand of millions of new accounts and increased traffic. Additionally, Mozilla is threatening shut downs, so I have moved off of Firefox to the Gab browser Dissenter. It is a real blessing that Gab went through this conflist a few years ago so they have been working on meeting the need before it came to pass.
10Jan'21'
As we are starting, we need to make choices on how to manage our work. There are a number of systems: email, contact manager, campaign management, source code control, scrum management, social media and web hosting. All of these have cloud-based service providers with easy to use entry points for deployment. The shocking step of shutting off access to social media, application stores and web browsers by many tech giants this week is an indicator that service-based technologies will likely not be available for those not part of the "woke left". The free side is being isolated. We depend upon You. We just realize it more now. Give wisdom on the technical solutions for handling our infrastructure. Raise up incredible works for Your glory.
9Jan'21
#BlackOutFriday, where social media went beyond just flagging or censoring the president's posts to shutting down his accounts, was the straw that broke the camel's back to move me to take action. Facebook threatens me if I continue to just reference the parler.com website in any more posts -- they will silence me. I have moved all of the old posts of @9pmMinute off Facebook onto julianlocals.com/9pmMinute. New posting to gab.com. Additionally, am downloading other content from Facebook in case they delete my account and pages.
2Jan'21
First pass at creating a Facebook post graphic for ergatas.org. Being the first time I have used the tools for this, there were some bumps. C.W.Holeman III gave me a remote custom tutorial on "photoshopping" using the free Linux graphics editor, GIMP. Now I can do more than just rotate, crop & scale an image. You can help support missionaries through Ergatas by Sharing or Liking the Facebook post. Not sure what Ergatas is? See more on the Ergatas About Page.
29Dec'20
I came across a computer programming coding problem website, Kattis. They have little samples to code. You pick the programming language you write your solution in. I am focusing on C++ & Kotlin these days. They start off real simple and progress in complexity. I have decided to do one each day to keep in practice and to pick up new skills. Specifically, I am going to code using C++20. Additionally, I will be adding a requirement for myself to use functional programming methods rather than imperative.
28Dec'20
Our primary rationale [↗] for wanting to join Interlink Ministries was to make it easier for other ministries who do not know us to perceive us as legit. We have been accepted [↗] by Interlink Ministries. As we are taking the first steps to go public with this, we ask for the doors to clearly open -- or shut just as clearly.
28Dec'20
I am researching to find a project/task management tool to use for keeping track of tasks whether they be technical programming issues or just things to do, such as publishing the week's newsletter. I would like it to easily support the Scrum software development methodology.
28Dec'20
A batch of lightly buttered Naan was made, packaged and delivered for the final Sunday morning meeting of 2020. We "attend" via Facebook video. Marilyn requested that they not terminate the feed at the instant the service is over but rather leave the camera on to allow the people who are present to be seen. So, not only the pastor and worship team were visible but many of the people.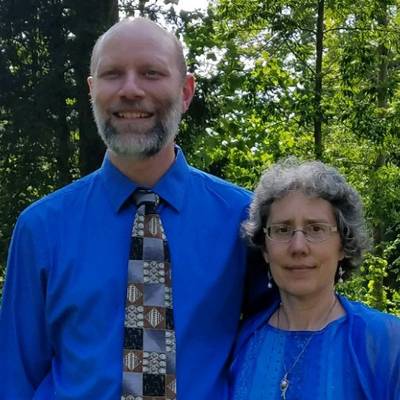 27Dec'20
Tim Young is a missionary on the Ergatas.org website. He started LightSys which provides IT consulting, training, software development, and missions mobilization, to equip missions and missionaries. One of their projects was to have student interns develop apps for mission organizations. It is an Android app requested by Siberian missionaries [↗] working with the Evenki people in Russia. The Evenki language is quickly dying. The app promotes language learning for children whose heart language is Evenki. Presenting the gospel in their heart language is the follow on.
26Dec'20
I was contacted by one of our Advisory Team. He is developing a website, Ergatas.org for connecting the Church with missionaries. He asked me to do testing on the beta version. I was able to give him a number of editoral comments. Kevin is one of the few people who can handle a heavy dose of my technical opinions in a rather positive manner.
The website is ready. You can also see their Facebook page.